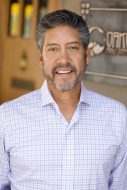 Daniel Leon, M.S.W., LCSW
Co-Founder and Clinical Director
Dan is the Co-Founder and Clinical Director of Oakwood Family Institute. He holds a Masters Degree in Social Work from the University of Southern California. Daniel has an extensive background and work history treating adolescents, young adults and their families for over 30 years as a psychotherapist, clinical director and consultant in both outpatient and residential programs. He is also in Oakwood's primary program therapist, effectively treating such disorders as anxiety, trauma, family conflict, co-dependency, depression, ADHD, self-harming behaviors, and self esteem. Dan is committed to a mindful practice, using an integrated approach involving the mind and body with an emphasis on the inner process of healing through acceptance, compassion and authenticity. He incorporates a brain-based neurobiological perspective that helps highlight and define the treatment strategies and approaches he employs with his clients. Through his teaching, Dan has a unique ability to bring a language to his clients and the young people in the Oakwood program that helps them understand, identify and integrate the necessary skills that will ultimately guide them on a path towards well-being and improved mental health. In his personal time, Dan enjoys spending time with his family, going surfing, hiking, running, practicing yoga and is an avid LA Kings fan.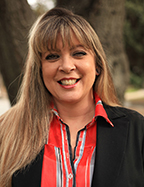 Kathy (Kat) Tullius, M.A., AMFT
Program Coordinator, Program Therapist and Therapeutic Mentor
Kat is the Program Coordinator for our Intensive Outpatient Program and also serves as a Therapeutic Mentor. At Oakwood, she facilitates both teen and multiple family group therapy sessions, provides individual counseling and one-on-one mentoring, and co-dependence and relapse-prevention education sessions. Kat has a profound capacity to connect with and provide guidance to both teens and parents in the Oakwood programs. She has a strong, but caring, approach that helps create an emotional safety net for the teens and young adults in our program. She obtained her Masters Degree in Marriage and Family Therapy with a specialization in trauma from Pacific Oaks College. Kat is dedicated to her own recovery and remains actively involved in the 12-step community. Kat speaks at local high schools to teens and educators about obsessively-driven behaviors and risk-taking behaviors and encourages healthy lifestyle choices and activities. Kat loves cooking, gardening and spending time with her family, which includes her beloved dogs, Bubba, Harley, Dillinger and Olivia.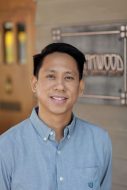 Jason Bueno, M.A., LMFT
Program Therapist and Therapeutic Mentor 
Jason is a Therapist and Therapeutic Mentor for Oakwood's Intensive Outpatient Program, Therapeutic Mentoring Program, and Counseling Center. He received his Master's in Clinical Psychology from Antioch University with a concentration in Spiritual and Depth Psychology.The journey of life can offer us experiences that bring much joy as equally as it can bring much suffering. However, it is through our suffering that we have the capacity to turn our deepest pain into our greatest strength. Jason holds a holistic view to psychotherapy that emphasizes the importance of the whole and the interdependence of its parts. As an advocate and collaborator, Jason works alongside clients to embark on a path of self-discovery to create healing, empowerment, and transformation.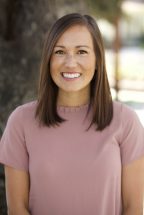 Brooke Caouette, M.S.W., LCSW
Program Therapist and Therapeutic Mentor 
Brooke is a Program Therapist and Therapeutic Mentor for Oakwood's Intensive Outpatient Program, Therapeutic Mentoring Program and Counseling Center. She is a Registered Associate Clinical Social Worker.  She received her Bachelor's degree in Psychology from Seattle Pacific University and her Master's degree in Social Work from Azusa Pacific University. Brooke is a client-centered therapist working alongside individuals, couples, and families. Her background and training is in working with parents and children facing school, life, self-esteem, relationship, foster care, adoption, and mental health related issues. She incorporates a family systems perspective into her therapy to explore underlying issues and patterns of behavior that impact daily functioning and wellbeing. Brooke enjoys working alongside clients in their pursuit of health and wellness in all areas of their lives.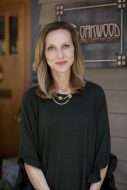 Ann Moore, Psy.D.
Therapist and Therapeutic Mentor
Ann is a Therapist and Therapeutic Mentor for Oakwood's Intensive Outpatient Program and Counseling Center. She received her Psy.D. in Psychology from The Chicago School of Professional Psychology. She is currently completing her licensure in California. Dr. Moore is a compassionate provider of individual, couples, parent coaching, and family therapy. She collaborates with clients to understand presenting issues that contribute to negative outcomes. Working together to replace maladaptive thoughts and behaviors with healthy productive thoughts to help clients create forward momentum. Focusing on family dynamics to explore the smaller relationship dyads within; parent/child, siblings, couple, and the roles they played.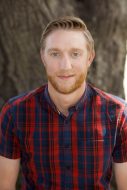 Stephen Morse, M.S.W.
Program Therapist and Therapeutic Mentor
Stephen is a Therapeutic Mentor in our TMP program and also serves as a Program Therapist in Oakwood's Intensive Outpatient Program. He holds a Bachelors Degree in Psychology with Departmental Honors from Seattle University and completed his Masters in Social Work (MSW) from University of Southern California. Prior to working with Oakwood, he served as a Social Worker with Los Angeles County of Child and Family Services, a Counselor in an IOP program for young adults with trauma-related issues, a Line Counselor for a residential facility for adolescent boys and a Behavioral Interventionist for autistic youth. In his spare time, Stephen enjoys reading, playing golf, watching Premier League soccer, and any form of competition. He loves coffee, music, and his family above all other things in life.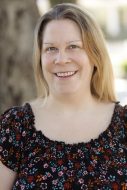 Michelle Reid
Billing and Administrative Manager
Michelle is the Billing and Administrative Manager. She is excited to bring over a decade of Administrative and Accounting experience in medical settings to Oakwood. Previously, she managed a psychology clinic that treated people with attention and learning issues. She earned a Microsoft Word Expert Certification in 2006 from Lane Community College, and enjoys helping others with computer issues. She uses her managerial and technical expertise to evaluate and improve office functioning in ways that benefit Oakwood. In her spare time, Michelle enjoys gardening, music, the outdoors, and caring for animals. She is married to her husband of 14 years and has 3 cat kids — Sampson, Snowball, and Twister.